It is said that your greatest business asset is your team. Our business philosophy has attracted some of the best people an accounting firm can have, and this is reflected in the average length of service – almost 12 years. This not only benefits our clients from the vast experience our team has, but you can also have the confidence that as you progress on your journey to success, the same people will be with you all the way.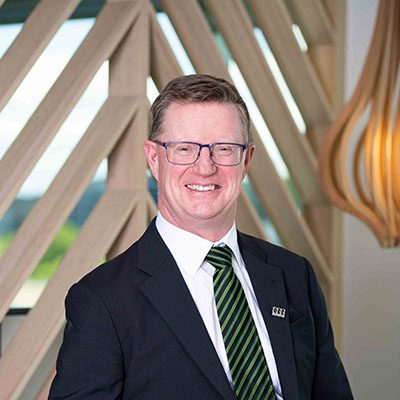 Rob loves helping businesses to thrive! … And it's not just the business part: people own and run businesses, so it's actually all about people. Helping clients achieve their goals, in business and life, is so satisfying. For our clients to sleep well at night knowing the complex world is being sorted out with our help: that's rewarding in a way that money cannot count.
His expertise is in small to medium business strategy, valuations, business coaching, mergers, acquisitions and alliances, and taxation.
He is a big believer in education and co-leads our Boardroom Briefings series at DFK Everalls.
Rob has also created a business growth programme for small to medium sized business that targets strategy, business value drivers, and planning for clients to achieve better, stronger businesses and achieve their goals.
In the current COVID environment, Rob is also leading the "emerging" programme for business to recover and flourish in these new conditions.
After more than 10 years on the Board of DFK Australia-New Zealand Ltd including three years as Chairman; and a further 3 years on the Executive Board of DFK International, Rob has particular skills in Board level advice, governance and strategy. These experiences provide a wide perspective to issues faced even by local businesses. Rob is very actively involved on several client boards, and also on some non-profit boards.
Using 30 years of business observations, working with too many people to count, making a positive difference to their futures… That's what gets Rob into work every day. It's not academic either… As the owner and director of this business Rob has to be an athlete as well as a coach! He understands the depth and weight of business, tax and retirement issues, because he has to deal with them in his daily life too.
Speaking of depth, you may not know this fun fact, but Rob is a long time scuba diver and has had the great opportunity to explore some of Australia's and the world's great diving locations. This hobby doesn't sit well with his other passion: riding his motorbike to tour the countryside. Rob is still trying to work out how to carry all the bulky scuba gear on the motorbike…?!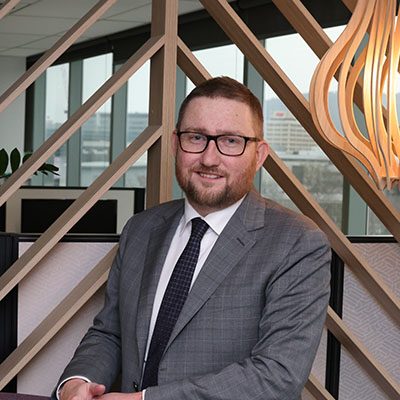 Expert subject:
Australian Tax Law
Business Taxation
Qualifications
Bachelor of Commerce and Accounting (ANU)
Chartered Accountant (CA)
Joined DFK Everalls in 2010
Principal Adviser & Director (EWM)
I am a Certified Financial Planner (CFP®) who helps professionals and high-income families to create an extra $1 to $3 million dollars wealth in 15 years or less.
I predominantly work with high-income professionals and families who want to proactively take steps to ensure financial security for themselves and their families. Using proprietary technology, I facilitate this process by running multiple what-if scenarios in order to determine specific steps that we can take together.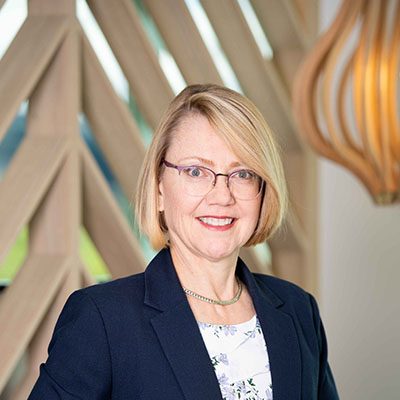 Senior Manager & Director (EWM)
Expert subject:
Business Management and Strategy
Risk Management and Asset Protection
Tax Planning
Financial Planning and Estate Planning
Qualifications:
Bachelor of Commerce (ANU)
Fellow of Chartered Accountants in Australia & New Zealand (FCA)
Graduate of the Australian Institute of Company Directors (GAICD)
Graduate Diploma in Financial Planning (FINSIA)
Certificate IV in Residential Building and Construction (CIT)
Joined DFK Everalls in 2000
Melissa, joined DFK Everalls as an Undergraduate in 2011 and has worked her way up to be a Client Relationship Manager. She is now a Chartered Accountant who originally completed her Commerce degree at ANU while working and studying part time.
Melissa is our Cloud Accounting champion. With more and more of our financial and accounting tools operating in the cloud, Melissa is our go to expert for this kind of technology. She also is an expert in Business Accounting and Taxation.
Melissa has grown personally and professionally by building strong networks in the Canberra area and is an active member of the Canberra business community. She thrives on meeting new people and working with a variety of businesses.
Melissa loves this aspect of her role at DFK Everalls, meeting and working with like-minded business people, helping them to grow and improve their business. Clients love the way she gets things done, and she enjoys explaining the technicalities of accounting and tax in Plain English to just about anyone that will listen!
When not at work, Melissa enjoys the great outdoors, either hiking or taking in the beauty of the south coast.
Make sure you look out for her at your next Canberra networking event and say hi!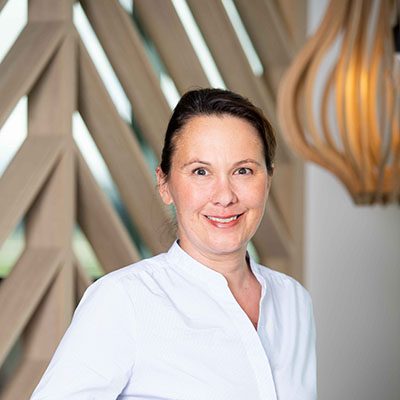 Marnie is one of our senior managers and joined DFK Everalls in 2013. She is a Chartered Accountant and is an expert in Business Taxation & Accounting as well as personal income tax.
She is a graduate of ANU in both Commerce and Economics. She's a Canberra local and while she worked for a number of years in Sydney in a large accounting firm, Canberra is her hometown and she enjoys being part of the community.
Her superpower is making sense of numbers – your numbers. She is also a superior organiser, Marie Kondo would be in awe of what Marnie can do with your numbers and structuring your accounts – it is a thing of joy! Her clients rely on her to help get their affairs in order and importantly correct. One of her clients has been known to say "I don't need to worry about that, as I have a Marnie".
Marnie's attention to detail and high quality service to clients is legendary in our office and is therefore an inspiration and great mentor to the graduate accountants in our firm!
She loves being part of a bigger team than helps each other and has the common goal to have a happy workplace, working smarter and thus doing a great job for our clients to make their lives better.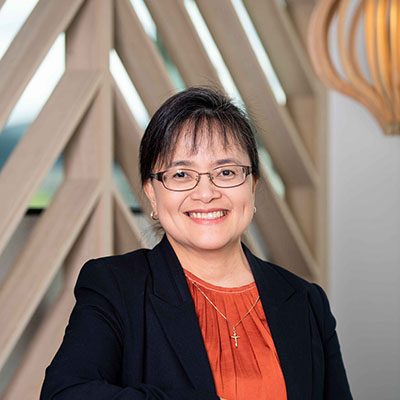 Prichie, our Senior Manager, joined DFK Everalls in 1999. She is our SMSF Specialist helping clients with their retirement plans and management of their SMSFs. Prichie is also highly experienced with providing Personal and Business Tax and Accounting services. She also provides strategic business development advisory services for small and medium business clients to help them build a better business.
Prichie is highly qualified with a Bachelor of Business and a Diploma in Financial Planning. She is also a Chartered Accountant and an SPAA SMSF Specialist Advisor.
Prichie is one of our longest serving team members. There are many things that she loves about working at DFK Everalls, but she especially loves the values that all members of our team believe in – professionalism, respect for each other and our clients as well as genuine care and concern for our team and our clients.
She also likes that we never forget to have fun at work. Enjoying our jobs and our work for you, our clients is very important to the DFK Everalls team.
It's no wonder that Prichie loves seeing your business or retirement nest egg grow, she is also an avid green thumb, supporting & nurturing things to grow is part of her DNA.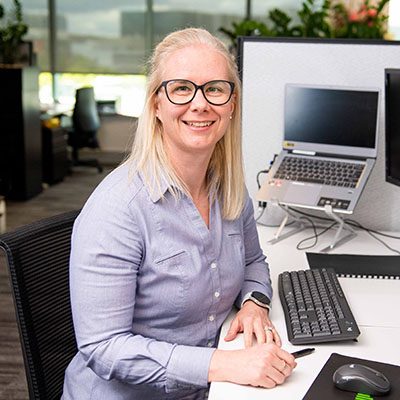 Anne Geraghty joined DFK Everalls in 2011 and is one of our Client Relationship Managers and specialises in Self Managed Super Funds and Investment companies & trusts.
She is a Chartered Accountant and has also completed a SMSF Specialist qualification, contributing to the depth of SMSF knowledge and experience at DFK Everalls.
When it comes to working for her clients, one of Anne's favourite tools is Class which helps keeps client's investments and super account balances up to date for them. Everything is at her fingertips.
Anne grew up and went to school in Coonabarabran. Her love for travel took her to Mexico for exchange school and then the UK for two years. She has settled into lovely Canberra, with DFK Everalls!
Anne enjoys working at DFK Everalls because of the people. Everyone in her team works well together and are there to help each other focus positive energy on their clients.
This positive energy is reflected in Anne's outside work interests, she is a keen sportswoman in a variety of activities, plus she has continued her love of travel to exotic locations.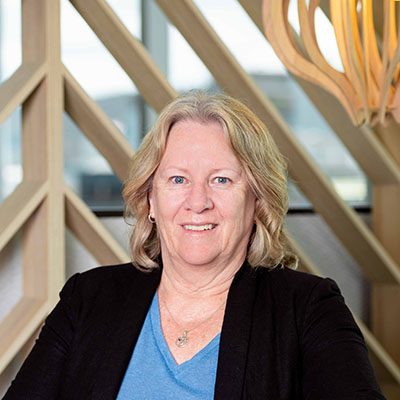 Karen, is one of our Client Managers and has been with DFK Everalls since 2000.
She is our Personal Tax Returns specialist and looks after a lot of our Investor, Consultant, Sole Trader and Non-resident clients. Karen is also our in-house expert for Defence Personnel as well as all rental property issues and for capital gains tax on the sale of investments.
Karen has a wealth of experience having dealt with a wide variety of individual tax return issues over the years. She enjoys working with clients to ensure their tax returns are completed on time and correctly with everything they are eligible to claim thereby minimising their tax obligations.
Karen loves the supportive environment at DFK Everalls where all members of the team work together to achieve great outcomes for our clients.
Whilst Karen has lived and worked in many parts of Australia, including a stint on Christmas Island, we think she must have particularly loved living south of the border as AFL is a favourite footie code of hers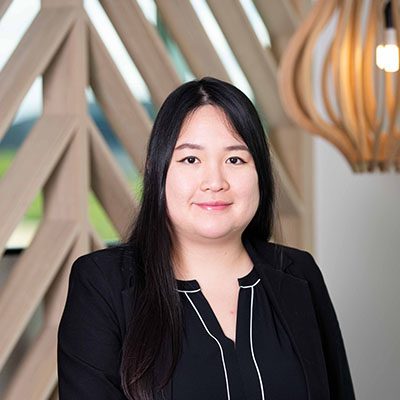 I graduated from ANU with a Bachelor of Commerce majoring in Accounting. I have worked with a variety of firms and across industries prior to working here at DFK Everalls. The values that drive me in my working life centre around doing the right thing by my clients, to provide them with high quality service and the expert advice they are seeking. It's one of the key reasons why I love working at DFK Everalls, everyone on our amazing team is laser focussed on our clients.
When I am not at work, I love nothing better than trying our new restaurants in Canberra – I love being a foodie!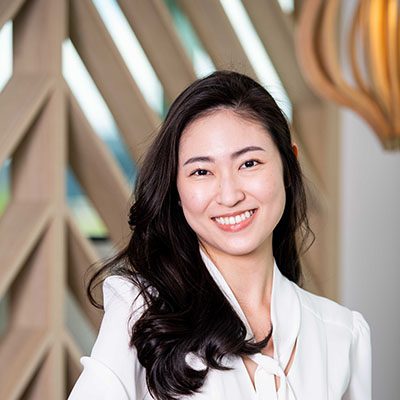 Xin graduated from ANU with a Bachelor of Commerce ( B Com, Finance) in 2020 and joined our team in 2021. She loves that DFK Everalls really care about people. They care for our clients' success in a professional manner and also care for the team's wellbeing. She appreciates that our workplace is never dull but always filled with positivity that encourages collaboration and support. Xin is another member of our team who is a foodie and loves nothing more than trying good food at new restaurants as well as cooking for friends.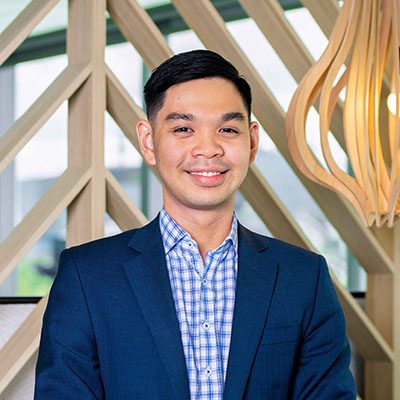 Jay graduated from ANU in 2020 with a Bachelor of Commerce (Honours) Accounting and is currently studying for his Graduate Dip Chartered Accounting. Jay believes in lifelong learning and highly values the engaged team at DFK Everalls.
Liyana Tai comes to us from ANU, with a Bachelor in Economics. She enjoys the positive work culture at DFK Everalls and values the professional support and the encouragement to ask questions and learn from the entire team. Liyana is quite adventurous when not at work and loves to get out in the great outdoors, including enjoying snowboarding in the Snowy Mountains when she can and also rock climbing. As a person who loves adrenaline, she is keen to try some new things as well – like relaxing!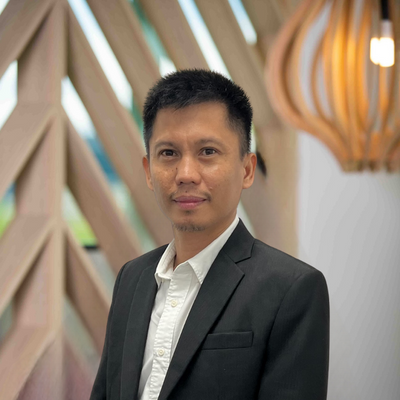 Bernard completed his Bachelor of Science majoring in Accountancy degree in May 1999 and earned his CPA in the same year. He is currently completing his masters degree in business administration. Prior to joining DFK Everalls, he was working as an accountant for multinational advertising agencies for over a decade. For the last five years, he's been doing Australian accounting and tax work. Having to do this with very supportive and helpful colleagues is what he loves most about being with DFK Everalls. Bernard manages our offshore and loves being able to guide and mentor new hires. When not working, Bernard enjoys watching Family Feud and NBA games.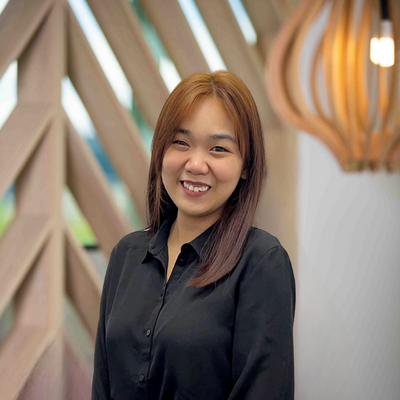 Precious finished her Bachelor's degree in Accounting in 2019 and is currently undertaking her Masters in Business Administration.
She joined DFK Everalls in January 2021 and loves how the company treats the team like family. Everyone on the team inspires each other to work smarter and grow as an accountant and as an individual. The accounting profession is never boring, and Everalls is more than proving it. Outside the office, she's an art and music lover.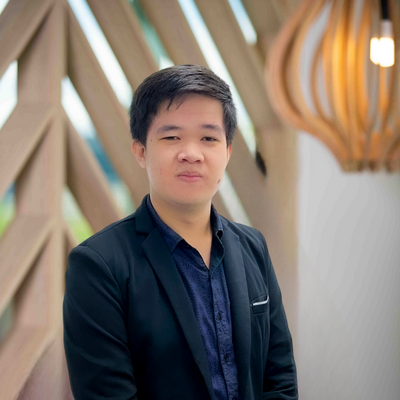 Rommel is has a Bachelor of Science majoring in Accountancy plus a Master's degree in Business Administration. He worked as an accountant and as an auditor in a financing company for 5 years.
He joined DFK Everalls in March 2022 and loves being able to work with colleagues who willingly share their knowledge and expertise with others. It makes the job a lot easier for everyone! He usually spends his free time watching movies, playing on arcades, and gardening. He also loves camping on the beach.
Neo Li joins us as a Graduate Accountant. He graduated from ANU with a Bachelor of Commerce (Double major in Accounting and Finance) and an Advanced diploma in Interpretation. Neo is driven by Honesty, Integrity and Loyalty, which are of course key values for the entire team here at DFK Everalls. Neo is enjoyng the high level of professionalism of our team and also building rapport with our fabulous clients. In his spare time, Neo loves to play guitar and bringing out his inner speed demon with Go Karting!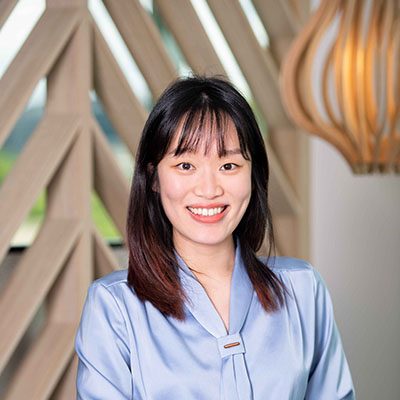 Yolanda joins DFK Everalls as a Graduate in Accounting after internships in Accounting, Finance, Consulting, Marketing and Tutoring. We are lucky she decided to settle in Accounting as it's more challenging and it's more interesting than many people thought it would be. Yolanda has a Bachelor of Commerce (Major in Accounting and Management) from the University of Melbourne and a Master of Finance from Australian National University. She employs many tools at her disposal to carry out work for her clients, but in particular the most valuable is her "Big Brain" and we can attest to that. Yolanda is driven to be honest and stay curious. She believes in being honest and sincere with the clients, especially when needing more clarity.
I completed my Bachelors in Accounting and Finance from ANU in 2019 and commenced working at a Bookkeeping firm straightaway. I am Xero certificated and as well as being an MYOB advisor for 2 years now. I started my CA studies this year and since then successfully completed one module. I have more than 2 years of experience in Bookkeeping. During that time, I have extensively worked with clients in construction, retail and medical industry. I also have experience in working with NFPs.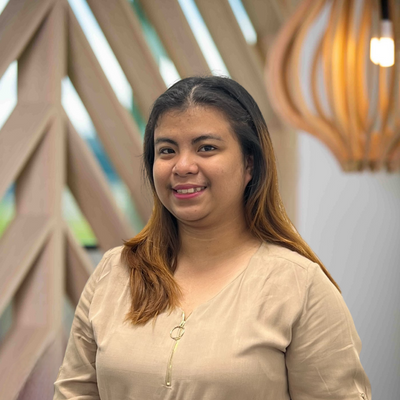 Ericah graduated with a Bachelor's degree in Accounting. Prior working with DFK, she worked in the manufacturing sector as a tax analyst. She loves how DFK support the team in their professional development. You will never feel unsupported at work as every manager and team member are always around to give the necessary help you need.
John completed his Bachelors of Science in Accountancy degree in 2019 and has been working in the accounting field for over 3 years before joining DFK Everalls in 2023. When he's not working, you might find him on his motorbike heading to a favourite coffee shop!
Ivette is our 'woman behind the scenes' making sure all Directors are under control and keeping things running smoothly and efficiently. Ivette is the Personal Assistant to the Directors, so she is across many things at one time – which makes her job challenging, but exciting at the same time. She never gets bored!
Ivette loves that Everalls has a fun side to the job. It's not always about being serious! She feels being able to be yourself in the workplace, really makes a difference to work efficiency. Ivette loves the good banter and relaxed atmosphere (when it's not tax deadline of course) of working at Everalls.
She loves that Everalls will not only help her achieve her goals within the workplace, but her personal ones too. It really shows that each person on the team matters.
She appreciates that at Everalls, acknowledgement is never lacking and you are appreciated for your hard work and efforts.
Ivette is from Spanish heritage. Hard work, honesty, loyalty and teamwork are just a few things that drive her.
When she is not working hard at Everalls, Ivette likes to spend time with family, friends – and her fur babies. She enjoys weekends away camping and eating new and exciting foods!
Accounting Support Officer
Katy is one of our valued Accounting Support Officers who support the team and our clients. Katy enjoys the variety of jobs to complete, working with and helping clients as as working within a tight knit team. Surprisingly, one of Katy's favourite tools to use in her daily activities is ASIC Software! Katy prides herself on attention to detail, honesty, teamwork and determination – all values in complete alignment with DFK Everalls values.
When you arrive at our office, Anna is likely to be the first person who greets you. She loves the friendly and supportive atmosphere here at DFK Everalls, especially how down to earth everyone is. When she is not welcoming our clients to the office, Anna enjoys her beautiful garden and relaxing at home.
I appreciate their timely service. They are always there when we urgently (or non-urgently) need them – even after hours.
CEO - Barton Private Hospital and Barton Property Partnership
Responsiveness is very important to a small business.
DFK lets me focus on the issues in my own world, knowing I am in good hands.
Principal, Value Properties
I would recommend Melissa, because she is a very good accountant, smart and savvy, who cares and acts with wisdom.
Castaly Haddon - Director
It all comes down to trust!
We get great service, good support and common sense advice from the team at DFK Everalls.
Director - ACT Metropolitan Building Certifiers
You have my confidence to look after any client of mine
Owner - Smartline Personal Mortgage Advisers
When you get the right support, it's an experience of the divine.
Sometimes a business can be too insular so getting an external point of view is really helpful.
DFK Everalls helped me sort out Mum's Estate and set up an SMSF and Testamentary Trust.
They know our business and its challenges.
Professional, supportive and timely
CEO, Mantra Training & Development Pty Ltd
We left with a renewed enthusiasm for our business, a clear understanding of what we wanted for the future and a roadmap on how to get there.
Operations Manager, Safety Management Solutions